---
---
'procrastination' Tagged Entries
View All Tags
5 Entries on This Page
5 Tagged Entries
Despite having a time machine, George and Neal are terrible procrastinators. In fact the time travelling makes things even worse because they just skip around due dates.
In 1821 George and Neal had a very nice lunch with Charles Babbage, but at one point George brought out his laptop for a quick check of his Facebook account. Chuck was fascinated and wanted to know more. So we left him an extra computer that we had lying around so he could try to build his own. It took a while, but he eventually designed his Difference Machine, Difference Machine No. 2, and Analytical Machine but got distracted by lolcats, failblog and youtube. It took nearly 150 years before his Difference Machine was actually built. Now that's some procrastination that George and Neal haven't even been able to match yet. On a side note, in 1861 Babbage showed photographer Henry Pointer some LOLcats, Henry showed his friend Harry Whittier Frees and a meme was born...
From 1902, one of the earliest known LOLcats...
Photo by: George
In 1987, while working on their little known chromosome research project, George and Neal discovered that the Y chromosome was merely a "lazy X" chromosome. This explains why most men are less productive (and let's face it, hygienic) than women. Of course, this data was accidentally suppressed by George and Neal, because they were too lazy to mail it in for publication. They'll get to it. Someday.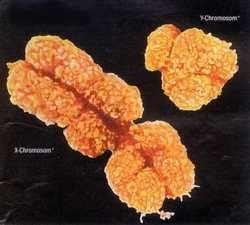 Above: lazy bastard.
Photo by: Neal
The current world-record for an individual procrastinating on a project is 78 years, 8 months, 4 days, 16 hours, 12 minutes, and 31 seconds. George and Neal would like to someday beat that record, but they haven't gotten around to it yet.
In 1994 George and Neal decided that, although they had had many adventures and experienced some really amazing things that most other people can't even imagine, there were still some things they would like to do before they kick the bucket. So they each made their own bucket list. Neal tried to get at least 21 items, he really did, but after adding 15 items on the list he decided that item 16 would be to someday finish the list. George took the lazy route and just made a list of different types of buckets.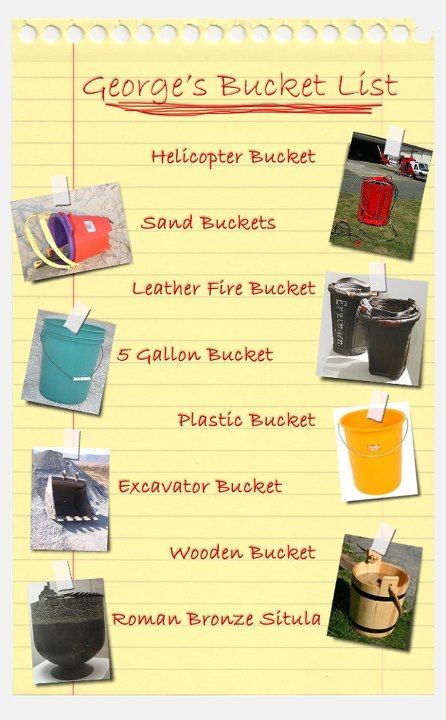 It didn't take long for George to complete this list. His next list was a "Shovel List" and after that he tried a "Sh*t List", but that didn't turn out so well (the shovels and buckets came in handy though).
Photo by: George
Oddly enough, Neal completed #9 before he completed #8. His neighbors were thankful, since there's no knowing where Neal's toes have been.
Photo by: George
---
The Grand Saga of George and Neal's Adventures through Time and Space (and Pudding)! is fully supported by... Well, nothing currently. We recently added ads (is that redundantly repetitive?) to our site in the hopes that we can earn a little bit of cash to pay to keep this site running. You see, all the piles and piles of money we make through our various business ventures, inventions, good fortune, and, ahem, other various schemes goes right back into funding for more research, travels, lawsuits, and general debauchery. So you see, there's nothing really left to keep this website going.
So, if you feel so inclined, you may graciously donate your organs, blood, or other bodily fluids to keep our website going. Or you could just send us a few bucks via PayPal, we're pretty easy like that (that's what she said). In return you'll gain the satisfaction of knowing that you are helping to educate millions and billions of individual cells (which really amounts to only a fraction of a person since it is estimated that the brain contains somewhere between 80-120 billion nerve cells (neurons), and neurons only make up about 50% of the cells in a human brain). Oh, and if you so request, we might include you in a future adventure (or maybe a past one).
Or, just click on one of the ads on our site. We'll get a few pennies, and there's no obligation for you, guaranteed or your money back!
Thanks for reading, and we hope you're not too traumatized after your visit.
---