---
---
Entries From Tuesday, July 07, 2009
---
---
4 Entries on This Page
In 1669 Neal invented the ellipses (...), however his first version was flawed. George suggested adding two more dots so that people would stop confusing it with a period. Now people correctly trail off dreamily when they encounter ellipses instead of an abrupt ending... (See how that works?) On a completely unrelated note, George and Neal teamed up in 1154 to invent the alphabet. Except for the letter Q.
In 1987, while working on their little known chromosome research project, George and Neal discovered that the Y chromosome was merely a "lazy X" chromosome. This explains why most men are less productive (and let's face it, hygienic) than women. Of course, this data was accidentally suppressed by George and Neal, because they were too lazy to mail it in for publication. They'll get to it. Someday.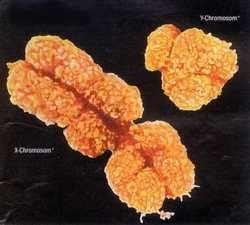 Above: lazy bastard.
Photo by: Neal
In 1815 George invented the handlebar mustache; however no one understood the name. So in 1817 he invented the velocipede and suddenly everyone knew what handlebars were. The handlebar mustache was wildly popular, especially among military generals, guys who like twirling things absentmindedly, villains, and guys named Vern. Neal's invention of the unibrow was not quite as well received. Our collaboration on mutton chop sideburns was extremely popular, however, and we urge everyone to go out and get one.
Now that's some awesome facial hair guys!
Photo by: George
In 1956 George and Neal founded a super-duper-triple-secret organization. I can't tell you the name of the society or I would have to kill you, but I can tell you that it can be recognized by the symbol ¤. Our meeting houses have sprung up all over the country and we have placed them very close to highways to make them easily accessible. You've probably seen the dome/pyramid hybrid buildings near exit and entrance ramps. Membership is by invitation only. We do have a way to gain entry without a formal invitation, however. All you have to do is solve the following riddle and then knock on the door to one of our meeting houses with the answer. "What number comes next in this series: 1, 11, 21, 1211, 111221, 312211, 13112221, ???" We're waiting!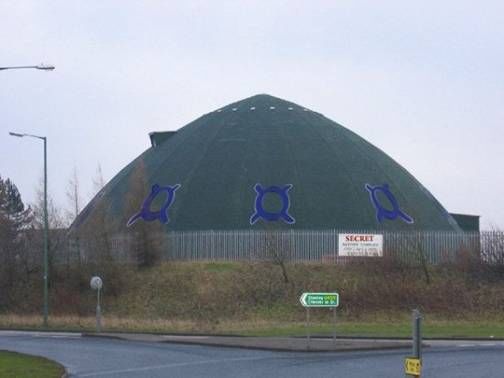 You'll know when to come for the meetings by answering the following: "There is a commonly used eight letter word that can be abbreviated by it's first letter, first two letters, first three letters, first four letters, or first five letters. All abbreviations and the word itself are commonly used. What is the word?"
Photo by: George
---
---
The Grand Saga of George and Neal's Adventures through Time and Space (and Pudding)! is fully supported by... Well, nothing currently. We recently added ads (is that redundantly repetitive?) to our site in the hopes that we can earn a little bit of cash to pay to keep this site running. You see, all the piles and piles of money we make through our various business ventures, inventions, good fortune, and, ahem, other various schemes goes right back into funding for more research, travels, lawsuits, and general debauchery. So you see, there's nothing really left to keep this website going.
So, if you feel so inclined, you may graciously donate your organs, blood, or other bodily fluids to keep our website going. Or you could just send us a few bucks via PayPal, we're pretty easy like that (that's what she said). In return you'll gain the satisfaction of knowing that you are helping to educate millions and billions of individual cells (which really amounts to only a fraction of a person since it is estimated that the brain contains somewhere between 80-120 billion nerve cells (neurons), and neurons only make up about 50% of the cells in a human brain). Oh, and if you so request, we might include you in a future adventure (or maybe a past one).
Or, just click on one of the ads on our site. We'll get a few pennies, and there's no obligation for you, guaranteed or your money back!
Thanks for reading, and we hope you're not too traumatized after your visit.
---